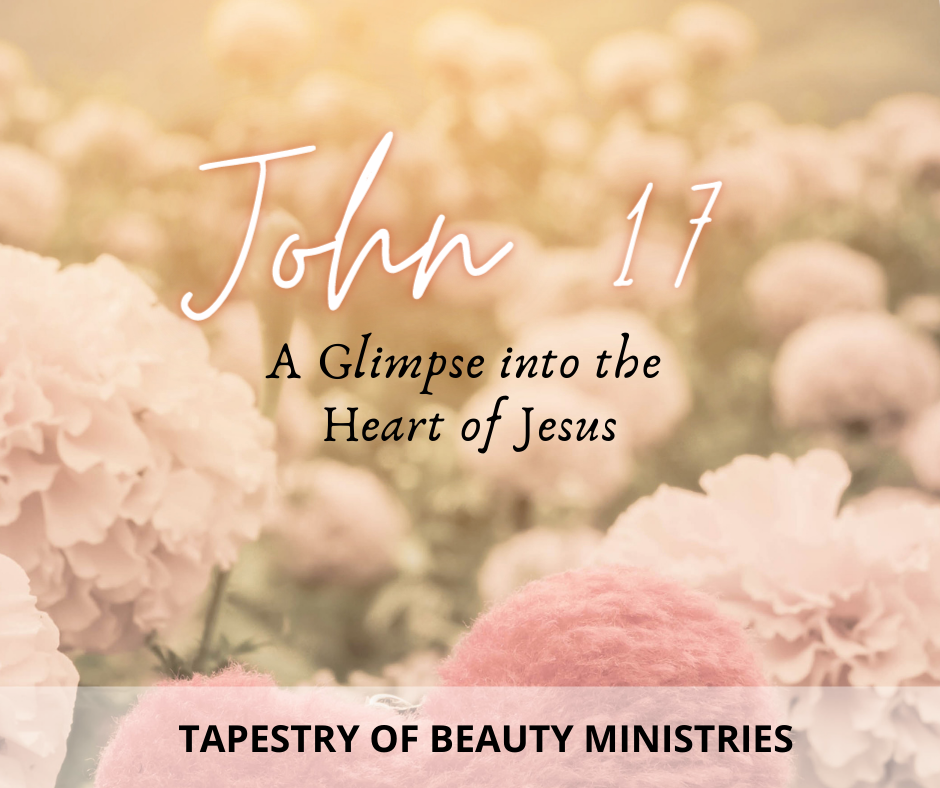 John 17
"Father, the hour has come. Glorify Your Son, that Your Son also may glorify You," John 17:1b
Join us as we spend time meditating on John 17.
Welcome to a 5 Day Bible study of JOHN 17
Our Prayer is for you to find hope and encouragement during these difficult days. 
John 17 offers a glimpse into the heart of our Lord and Savior Jesus Christ.
John 17 records a prayer to the Father spoken by Jesus after The Last Supper and before went to the Garden of Gethsemane.
"When Jesus had spoken these words, He went away with His disciples across the ravine of the Kidron, where there was a garden which He entered with His disciples. John 18:1
This prayer offers an up-close and personal glimpse into the heart of our Lord and Savior, Jesus Christ. This prayer of Jesus' perfect confidence in the Father gives us the blessed assurance of confidence in God the Father.
We are excited for you to join us on this journey!
Introduction To John 17!
Watch this introduction video about the heart behind this devotional!
Check your inbox to confirm your subscription